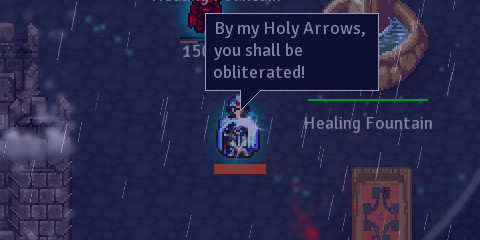 Version 6.2
Posted on
---
New map: Volcano 8. This map has eight kings.
Heroes:
The Tank:

Speed gain slightly reduced from 2.8 to 2.5
Dragon Shield: changed block chances:

EL1: from 7% to 5%
EL2: from 17% to 20%
EL3: from 35% to 45%

New skill "Pegasus Boots": When its wielder has 100% HP, his base speed will be improved by 35.

The Frost Archer:

Frost Arrows now deal +50% damage to wizards.

Valkyrie:

Active Skill:

EL1 now summons 20 level 2 archers (was 10)
EL2 now summons 10 level 3 archers (was 5. There is still 1 Golden Archer)
Cooldown slowed from 215s to 450s

Phantom:

Base HP improved from 50 to 70
HP gain reduced from 15 to 10
Base attack improved from [13, 45] to [16, 60]
Attack gain improved from [0, 7] to [1, 7]
Attack speed reduced from 0.7 to 1
Base speed reduced from 200 to 170
New skill "Pegasus Boots": When its w<ielder has 100% HP, his base speed will be improved by 35.
New skill: Coup de grace: Every units killed by the Phantom will reduce current Global Assassination's cooldown:

by 2 seconds on EL1
by 4 seconds on EL2
by 6 seconds on EL3.

Crimson Archer:

Active skill cooldown reduced from 90 to 75

The Dark Mage:

HP gain improved from 10 to 14

The Mesmer:

Charm cooldown reduced from 90s to 80s
Structures:
Strategic Map: Cost reduced from 300 to 200
Healing Foutains:

Fixed healing fountains not working for ally teams. (they should heal by half of their usual value)

Healing Fountains 2:

Has a new appearance
Can now heal outside of the base
Can now even heal cursed units
Blessings:
Blessing of the Wind:

Unit creation time slowed from 5% to 10%

New Blessing: Blessing of the Sun

Grants +20% experience
-35% gold gained
Forbidden to sell and repair structures
Forbidden to use active skills
Difficulty 11:
Tweaked difficulty
Added a new special hidden unplayable hero "Hawk The Phoenix". This is the strongest archer in the game and will appear under special circumstances...
Misc & fixes:
Improved text display and menus on small screens
Respawn time malus changed from +200% to +100% when an ally is still alive and current team's King has been defeated
AI will now be able to build Healing Fountains II when their hero is The Tank.
Tweaked value of gold given when an ally unit dies
Slightly improved performances
New Volcano Theme, "The Battle" by Marcus Rasseli
Fixed Level Up sound being too loud
Fixed Wizard trees displaying their old level for AI until a mage is spawned
Fixed the game freezing when a unit left a base and came back to that same base for some reasons
Fixed some light bugs
Fixed experience level number being displayed too big on some screens since the last update
6.2b:
Fixed gold gain when dying
6.2c:
Fixed building merchant often crashing the game when Blessing of the Sun is chosen (thanks A.H)
6.2d:
Fixed Arbalest's Fast Reload skill not working anymore (thanks P.S)
6.2e:
Fixed bugs introduced in 6.2
Improved support of very small screens
Improved Minimap entities colors on Lava maps
6.2f: